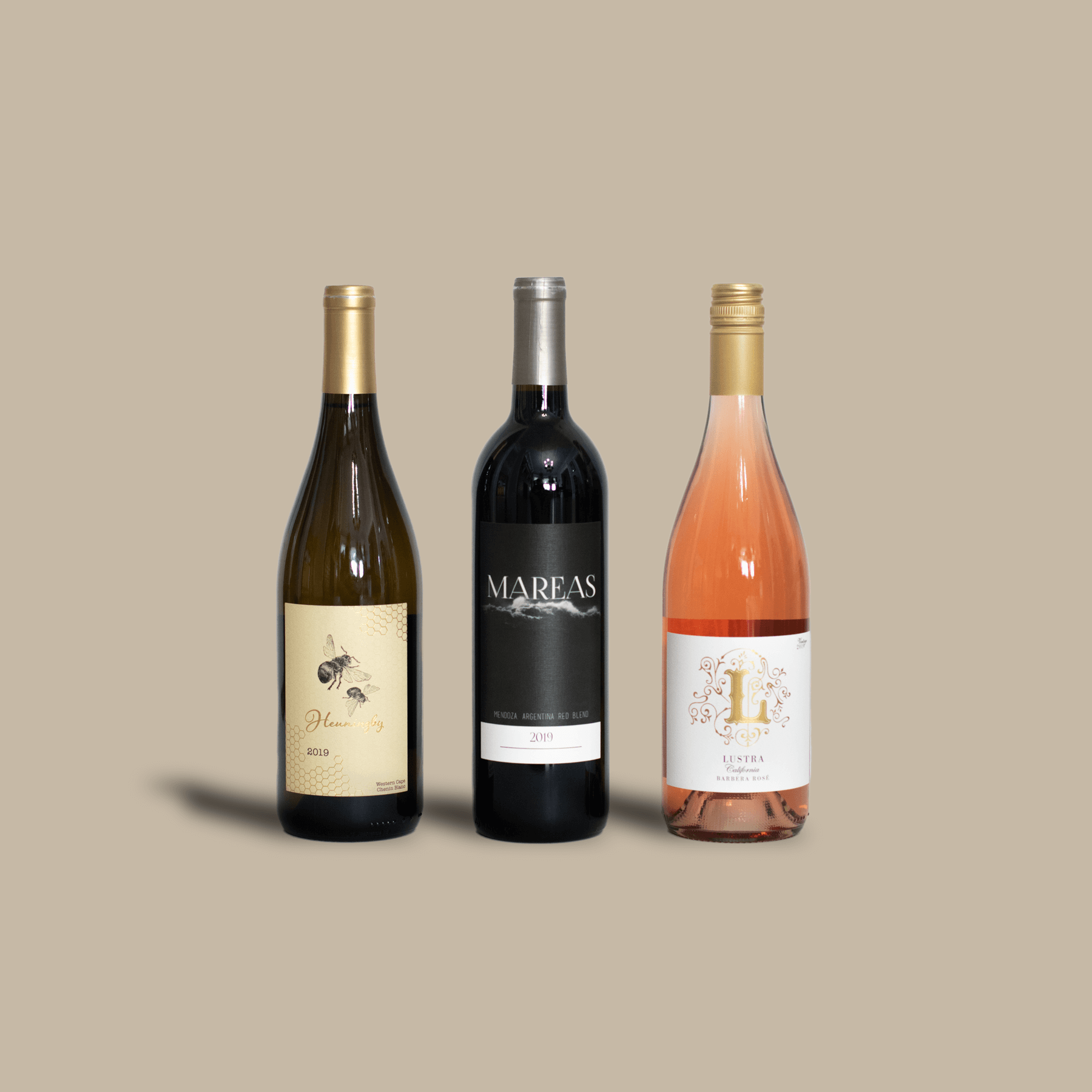 The Tasting Room Wine Club Subscription
Select the mix for your subscription case:Select the number of bottles per shipment:Select the frequency of your subscription:
Add Tasting Kit (+$14.99)
Step 1
Select your preferred wine mix + shipment frequency
Step 2
Place order for your first wine subscription + Tasting Kit™ (optional) shipment bundle
Step 3
Receive your Tasting Kit™ and rate the wines inside.
Step 4
Based on your ratings, we select wines that fit your taste preferences.*
Step 5
Enjoy! Please reach out to your very own wine concierge if you'd like to change your account setting at any time!
*If you do not rate your kits within 3 weeks of the effective purchase date, we will ship you a box of wine inclusive of our highest rated bottles based on the varietal preferences indicated in Step 1
Our Wine Club Subscription Terms
Welcome to Tasting Room! Here's how the Tasting Kit and Wine Club subscription will work once you subscribe:
You agree to purchasing the Tasting Kit bundle, which includes a Tasting Kit and a monthly wine subscription. The Tasting Kit bundle purchase includes the TastingRoom Tasting Kit for a price of $14.99 plus shipping, a 45% discount on the retail Tasting Kit price, bundled with the purchase of a wine subscription, 6 or 12 bottles, priced at $75 plus shipping or $150 plus shipping respectively. Your Tasting Kit will be sent as soon as possible, and you will receive an email when it ships. Please follow the instructions in your account page as you begin your Tasting Kit experience so that we can build you the most accurate wine profile based on your preferences.

After rating your kit, you'll receive your free Wine Profile, which explains the types of wine you like in both red and white categories. Next, TastingRoom will send you a shipment of wine tailored to match your Wine Profile (6 or 12 full-size, 750ml bottles) for only $75.00 or $150 depending on the size shipment you indicated during your checkout process. (just $12.50 per bottle). That's up to 37% off the retail price!

By purchasing the Tasting Kit + Wine Subscription Bundle, you are agreeing to receive at least one full-size shipment after the Tasting Kit rating process. Your first shipment will be processed as soon as possible after rating your kit – typically the following day. If 21 days after your Tasting Kit is shipped you have not rated the wines in your Tasting Kit, we'll ship a selection of 6 or 12 of our best customer favorites. Please rate your first case as this will help us calibrate your Wine Profile and refine your selection.

You'll receive a new case of wine, each bottle selected based on your profile, every month thereafter. You can modify your shipment dates or cancel at any time. You may pause or skip a shipment at any time by visiting our website and reaching out to member services via our Live Chat, available 10 am - 6 pm EST on weekdays. Every bottle is backed by our Total Satisfaction Guarantee.

Your subscription purchase is subject to our Terms & Conditions and Privacy Policy. Tasting Room uses direct to consumer shipping permits and ships in accordance with direct shipping laws for sales to NY. Wine sent to NY will be shipped under direct to consumer permit 2203118, and all taxes applied will be correspond to the regulations associated with this permit. Tasting Room makes no representation as to the legal rights of anyone to ship or import any wines, alcoholic beverages or other goods into any state. The buyer is solely responsible for the shipment of wine and other goods purchased and for determining the legality and the tax/duty consequences of having the wine and other goods shipped to the applicable destination. Drinking wine may increase risk for cancer, and, during pregnancy, can cause birth defects.

All discounts and promotions are an instant rebate credit applied to a portion of the purchase price of each product, shipping and handling. Promotions cannot be combined, are not applicable to gift purchases and are available only to new members. Void where prohibited, only available in US. Your purchase will be processed by L18 Wines, LLC. Wines, LLC.